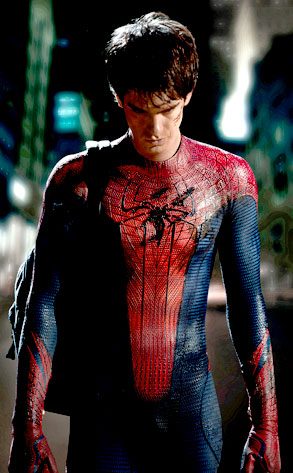 John Schwartzman/Columbia Pictures
Our spidey sense is tingling, and we have an inkling why: The Amazing Spider-Man star Andrew Garfield is literally ready to swing back into action!
E! News snagged the web-slinging star at the Worldwide Orphans gala in New York City Tuesday night to chat about the flick's highly anticipated sequel, which reteams the 29-year-old actor with director Marc Webb and hits theaters in 2014.
Judging from the hints Garfield dropped, expect to see a deeper focus on his character Peter's Parker's complex psyche, as well as a welcome spiff-up to Spidey's snazzy costume—for one very practical reason.