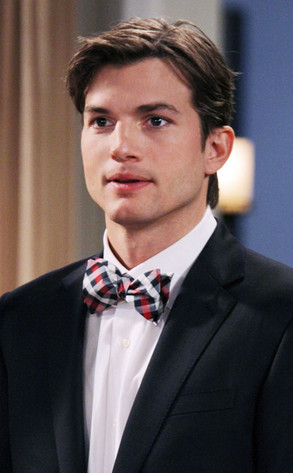 Robert Voets/Warner Bros
Ashton Kutcher, on his own, is worth way more than your average two and a half men put together.
The 33-year-old actor-producer-investor and his $24 million tops Forbes' latest list of the highest-paid actors on TV over the last 12 months. And you get one guess as to who Kutcher displaced as No. 1.
That's right, former Two and a Half Men star Charlie Sheen, who was the biggest money-maker pre-meltdown with $40 million but fell off the list entirely this year.