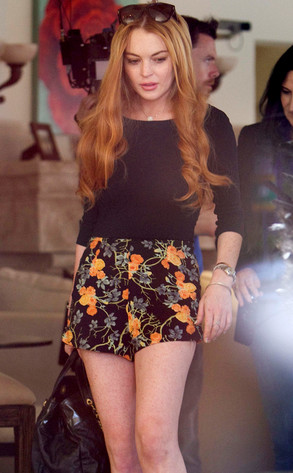 Deano /Splash News
Rest assured—all is well in Lindsay Lohan land.
After a brief hospital stay in NYC (LiLo was rushed to the emergency room Sunday night for a respiratory problem), her mother, Dina Lohan, exclusively tells E! News that Lindsay is now "home," "getting better" and resting on Long Island with her.
The actress was treated for complications of asthma following a lung infection that her father, Michael Lohan, said had been bothering her for weeks.