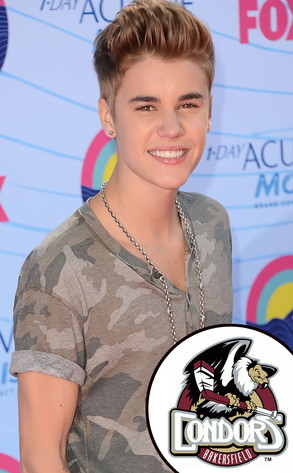 Jason Merritt/Getty Images; Bakersfield Condors
Will Justin Bieber trade in the stage for an ice rink?
National Hockey League farm team the Bakersfield Condors is offering the pop star an amateur tryout contract for the upcoming 2012-13 season.
"Very rarely do you see this combination of skill and toughness," Head Coach/Director of Hockey Operations Matt O'Dette said in a statement. "We share a common Canadian heritage since we both hail from Ontario."