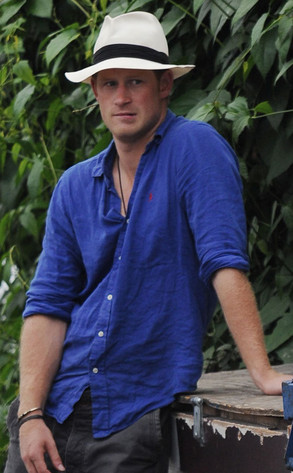 GoldenEye/ Brewer/ Splash News
We're not sure which piece of news is worth mulling over more: that Prince Harry has reportedly, in the wake of the scandalous leaking, mock reenacting, general ogling and relentless dissection of his naked Las Vegas photos, shut down the Facebook account we never knew existed, or that said account was created under the pseudonym Spike Wells (now there's someone who sounds like they know how to party).
Of course, given that the palace is trying to cap this runaway story any which way they can, coupled with the royal family's penchant for (until now, at least) maintaining their privacy during public media storms, we have yet to get definitive word on whether or not Spike Wells was indeed Harry's doing.
But we have our suspicions. And more than that, we have enough evidence for you to decide for yourself.