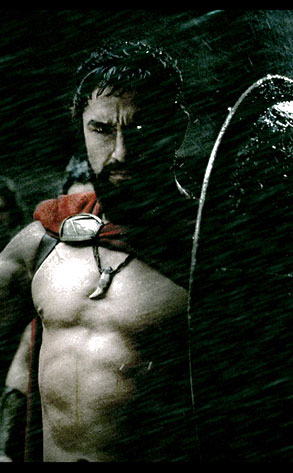 Warner Bros. Entertainment
Maybe Gerard Butler didn't have to dig that deep to play an aggressive Spartan after all.
A police report has been filed against the Scottish actor night after the 300 star allegedly got into a physical altercation with a paparazzo.
"He was named as a suspect in a report taken for misdemeanor battery," Los Angeles Police Department Office Sohn tells E! News, adding that the report was filed at LAPD's Hollywood Division.
Butler has yet to comment on the incident, which took place around 2 a.m. Tuesday, following the premiere party for his new film, RocknRolla.