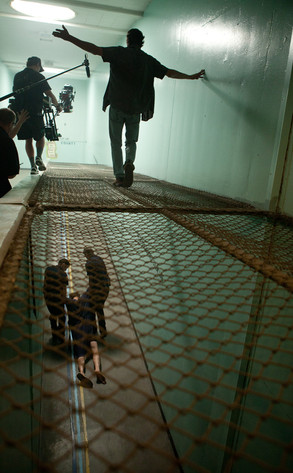 Remember that last scary close-up we first showed you from behind-the-scenes of K-11, Jules Stewart's gritty prison drama (and directorial debut)?
Well, we've got another behind-the-scenes pic that takes you inside the walls of L.A. County's notorious K-11 unit and from the looks of the shot, this flick is about to get very intense.
So, what have we learned from the bird's eye view and what's the latest with Kristen Stewart's cameo?