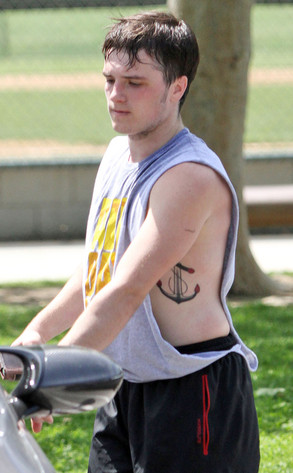 WH Photography / Splash News
It looks like Peeta has a bit of an edge.
Hunger Games hottie Josh Hutcherson, who plays the earnest tribute in the action flick, gave onlookers a glimpse of a massive new tattoo as he played basketball last Wednesday.
First Scarlett Johansson, now Josh. Hollywood makeup artists sure have their work cut out for them this week.