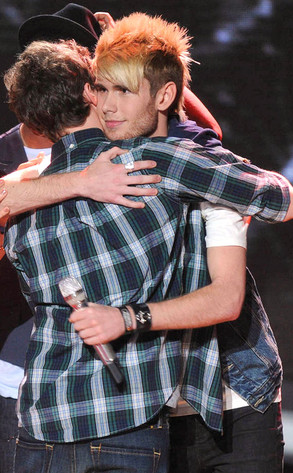 Frank Micelotta / FOX
Just like his American Idol favorite Chris Daughtry, Colton Dixon was—according to most of the show's fans—eliminated from the competition way too soon.
But is Colton blaming Lady Gaga for his elimination? While he's not pointing fingers at the pop singer directly, he is kicking himself for choosing to perform her hit song "Bad Romance."
We chatted with the Idol fan favorite about his decision to sing Gaga and why it was a mistake, his shocking elimination and if he thinks the judges would have used their save on him if it was still available to them. Plus, does he think Phillip Phillips stole his voters?!