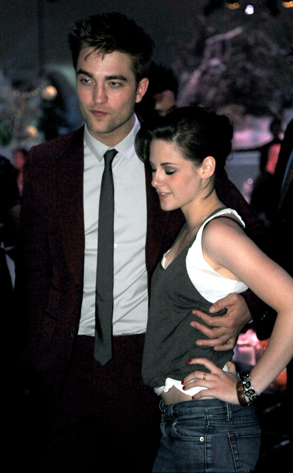 Jeff Kravitz / Film Magic
You might say the 2012 Cannes Film Festival is finally embracing the Twilight generation.
Wes Anderson's quirky romance Moonrise Kingdom will kick off the 65th annual fest, and joining it in the competition slate will be films featuring Twilight Saga stars Kristen Stewart and Robert Pattinson!
A who's who of stars is expected to grace the Croisette this year, including Matthew McConaughey (who has not one, but two movies at the festival), Brad Pitt, Shia LaBeouf, Reese Witherspoon, Zac Efron, Nicole Kidman, Bill Murray, Tilda Swinton, Tom Hardy and John Cusack.