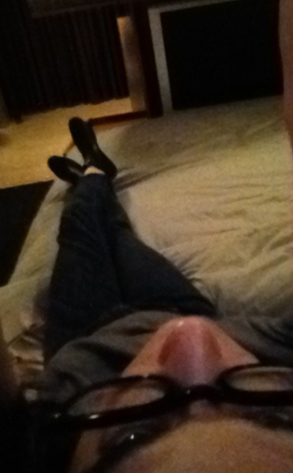 Twitter
Let's give Demi Moore a warm welcome back to the Twitterverse.
On Monday, for the first time in over three months, Ashton Kutcher's ex tweeted a photo to her 4.9 million followers.
In the grainy, self-taken shot, Demi appears to be relaxing in bed, lying on top of the covers. From behind her trademark thick-rimmed glasses, the actress looks inquisitively toward the camera. The caption for the pic says, "Testing…."
And while it's been five months since Demi and Kutcher confirmed they were ending their six-year marriage, she's yet to change her @MrsKutcher Twitter handle…