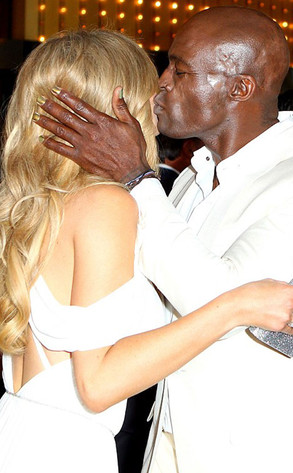 Scott Barbour/Getty Images
Could this be the very first rebound in the wake of Seal's divorce from Heidi Klum?
The Smooth Operator himself was spotted dressed in a sharp white suit sharing a red carpet kiss on the cheek with Australian singer and Nick Jonas' ex, Delta Goodrem, at the 2012 Logie Awards in Melbourne today.
Seal filed for divorce from his wife of seven years just last week, four days after Heidi filed her own papers.
So, does this mean Seal's already moving on?