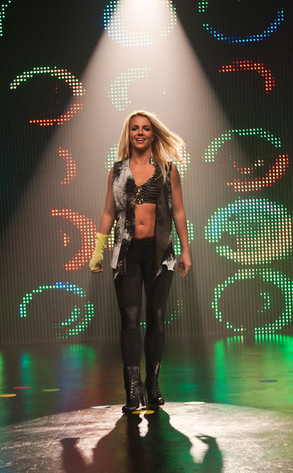 Courtesy: StefaniaRosini
Britney Spears is a slave to Twister apparently.
The pop star is teaming up with Hasbro to release her own Twister Dance game this fall that will allow fans to use the iconic Twister spots to master all of today's hottest dance moves to the beats of their favorite tunes.
And the best part? Spears will star in several dance instruction videos and has also recorded a Twister remix of her hit "Till the World Ends" to accompany it.