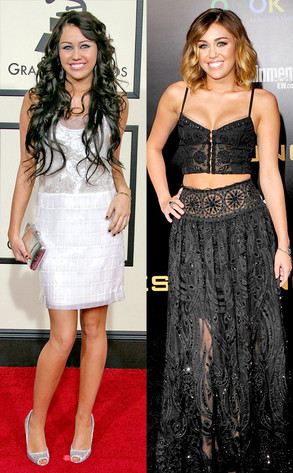 Getty Images
If you haven't already noticed, not only has Miley Cyrus been looking fierce, but she's also sporting a slimmed-down figure as of late.
Thanks to Pilates and a gluten-free diet, the former Hannah Montana star has seriously toned up and she's not afraid to show off that abtastic belly in a bevy of crop tops.
But after tweeting a photo on Sunday, haters harshed on Miley's slim-down, calling her anorexic and way too thin.
So, has the adorable babe and role model to thousands taken her weight war one step too far?