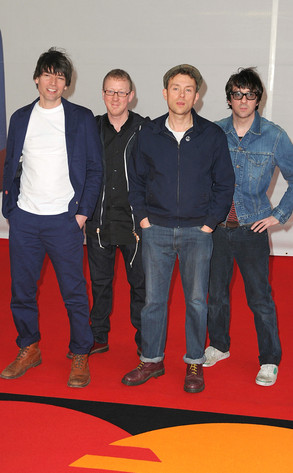 Gareth Cattermole/Getty Images
Bad news, Britpop fans: Blur will soon be no more.
The four-piece band, one of the mainstays of the '90s British invasion who famously duked it out on the charts with rivals Oasis, have announced they're calling it quits following a farewell gig this summer at the London Olympics.
Say it ain't so!