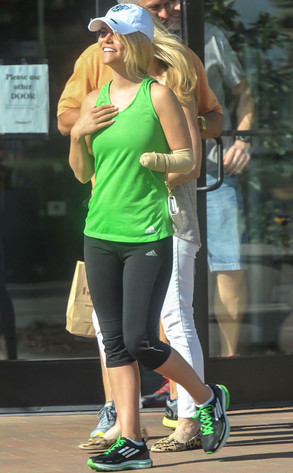 Stern/DoubleVisionMedia
Lauren Scruggs looks happy, and that's wonderful to see.
The blond beauty was photographed out and about this week appearing lean and fit, the only visible evidence that she was in a horrific accident being the flesh-tone bandage where her left hand should be.
This marked the first time Scruggs was seen baring her amputated limb instead of concealing it with clothing. The 25-year-old also lost her left eye when she was hit by a plane propeller in December and she was fitted with a prosthetic several weeks ago.