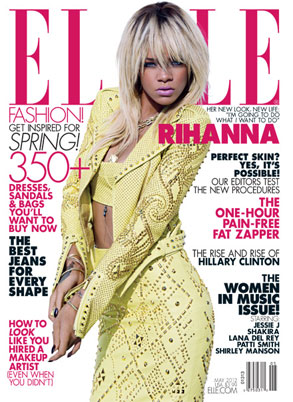 Elle.com
Rihanna's got fame and fortune to spare, but even this Barbadian beauty finds the dating scene challenging.
"I feel like it's hard for everybody," she tells Elle magazine. "I don't think it has anything to do with being famous. There's just a major drought out there. I don't know."
Part of the problem?