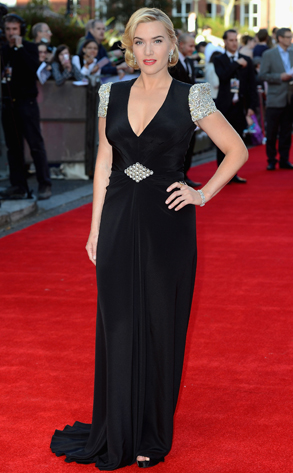 Gareth Cattermole/Getty Images
The ship may have sunk, but their careers have done anything but.
Fifteen years after Titanic's phenomenal success—those 11 Oscars, those gazillion bucks—Kate Winslet and Leonardo DiCaprio are at the top of the fame game, amassing nine Oscar nominations and one win between them.
One thing that hasn't changed, though, is their bawdy sense of humor with each other—Winslet has often said DiCaprio is like a brother to her, and she once famously told Vanity Fair, "To me, he's just smelly, farty Leo."
Well, well, well…that wicked sense of humor was on full display when the actress recently looked back on their fateful pairing 15 years ago and took stock of the, ahem, hefty things he's done since…