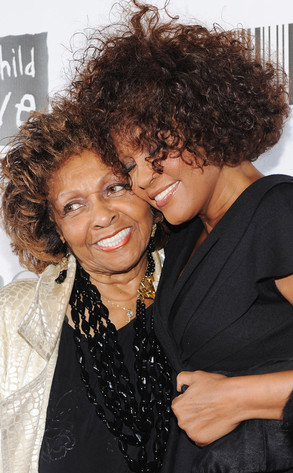 Stephen Lovekin/Getty Images
Whitney Houston's Feb. 11 death was tragedy felt around the world, but it was a true mother's nightmare for Cissy Houston.
So has she recovered? "I have my moments," the 78-year-old gospel singer says in an interview with New Jersey-based My9's 10 O'Clock News (as excerpted by Us Weekly). "I'm not there yet. I don't think I'm more courageous than anyone else. I am a true believer in God, if I could bring her back I would, but that's not possible."
But as heartbroken as Cissy is about the loss of her daughter at age 48, she doesn't think there's anything she could've done to prevent the devastating outcome. "I know I did the best I could," she said. "I don't blame myself. I know I did the best I could for everything."
As for Whitney's legacy?