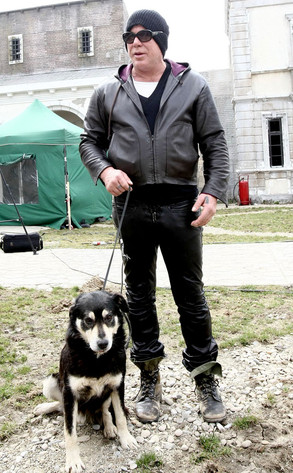 HEPTA SRL/startraksphoto.com
Dog truly is man's best friend, and no one knows that better than Mickey Rourke.
The longtime canine aficionado, 59, who is currently filming the thriller Dead in Tombstone in Romania, revealed Thursday in a press conference for his movie that he decided to adopt a stray dog he found on set.
And just what did Rourke name the lucky pup?