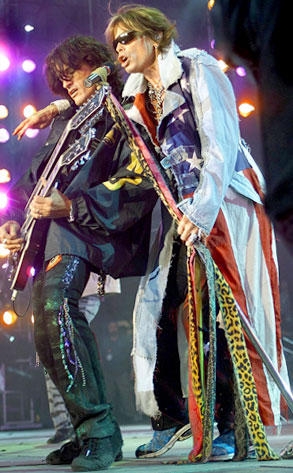 Paul J. Richards/AFP/Getty Images
What's a little feuding among friends?

On tonight's American Idol, Steven Tyler revealed that Aerosmith is hitting the road this summer for the aptly named Global Warming Tour—the band's first tour since they had to pull the plug midschedule in 2009 after Tyler broke his shoulder falling off the stage during a performance in South Dakota.
Animosity ensued, but we had a feeling the guys had kissed and made up when Joe Perry showed up last week to perform "Happy Birthday" for his longtime mate.
So, what does the sexagenarian rocker have planned?