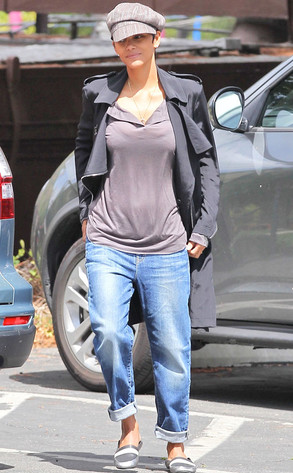 X17online.com
Bring out the high heels!
Halle Berry stepped out cast-free in Beverly Hills while picking up her adorable daughter Nahla this afternoon. Berry broke her ankle back in September while she was in Spain shooting Cloud Atlas.
So how's the newly engaged star feeling now that she's back on two feet?!