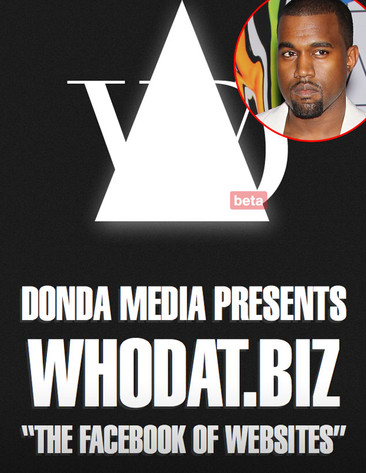 Marion Curtis/Startraksphoto.com
If you ask Kanye West, it's a beautiful dark twisted phony.
There was a lot of buzz this week about the launch of Whodat.biz, a website for new tech firm DONDA, which the rapper, fashion designer and entrepreneur named after his late mother, Donda West.
Problem is West had nothing to do with it!