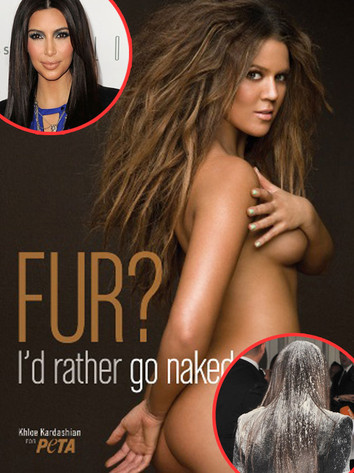 Splash News; Frazer Harrison/Getty Images; PETA
Turns out, blood is thicker than flour. Just in case there was any debate.
Yesterday, Khloé Kardashian Odom valiantly came to the defense of her sister Kim Kardashian and stepped back from publicly allying herself with PETA after it came to light that the woman responsible for the now infamous flour-bombing of her sister last week had rather close ties to the animal-rights organization.
Well, now PETA has responded to Khloé's decision. Yikes. Does this mean Khloé should start watching her back on any future red carpet struts?