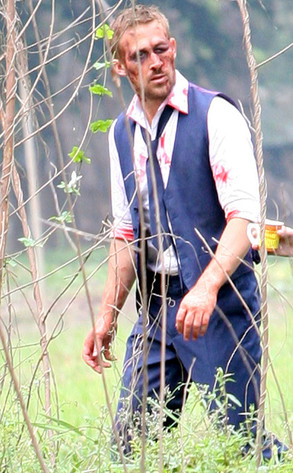 CYVR/AKM-GSI
Who dared mess with a perfect face?
Ryan Gosling was photographed looking, well, a little more than just under the weather, with his black-and-blue, swollen eye sockets and bloody...everything.
But before you start panicking at what could potentially be the destruction of one of our favorite pieces of eye candy, we should tell you...