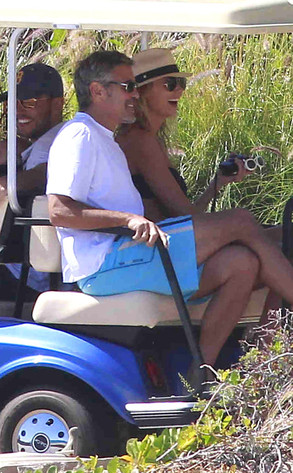 FameFlynet
Remember kids: crime doesn't pay. But being George Clooney does. Really, really well.
Which is no doubt why the Oscar-winning ladies man went straight from his cold hard jail cell to the warm and inviting climes of Mexico with his latest lovely, Stacy Keibler, at his ever-supported side.
Viva la vacation, indeed!