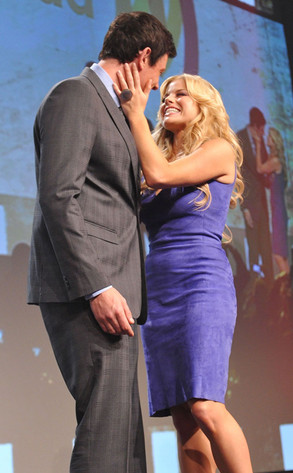 Mike Coppola/WireImage
Maybe they should change the name of the show from Smash to Smack!
Show-tunes diehards hustling for a face-off between TV's dueling musical series got a kiss-off instead when Smash's Megan Hilty stepped onstage at Saturday night's GLAAD Media Awards in New York City to plant a big wet one on Glee's Cory Monteith.
Wait—what?!
Yep, you read that right. So how did the two songbirds end up, um, making such sweet music together?