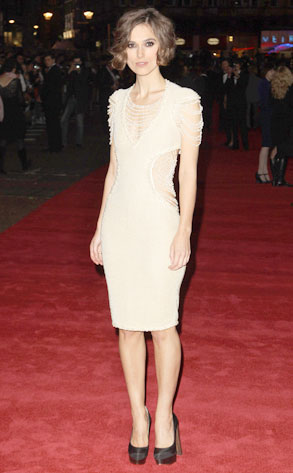 Dave Hogan/Getty Images
This is one English rose that's in full bloom.
Hard to believe, then, that Keira Knightley is turning just 27 years old today. Aww, that's almost precious.
After all, Knightley has already accomplished so much: The bona fide movie star is also an Oscar nominee and style icon and does it all while remaining seemingly above the tabloid fray (a rare and honorable feat for someone her age).
And 27 is already shaping up to be as big, if not bigger, a year for the birthday girl, as it will see the release of her Oscar-baiting Anna Karenina. We'd say that alone is worthy of some celebrating.
In the meantime, help us celebrate Keira's birthday with a look back at her year in style!