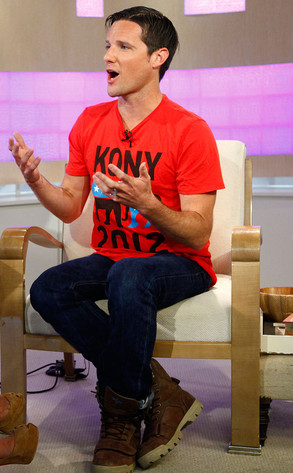 NBC
Jason Russell's Kony 2012 documentary went viral in just a day, and his subsequent public breakdown happened almost as quickly.
The 33-year-old director and Invisible Children co-founder was detained by San Diego police last week when he was found naked and ranting irrationally in the street. His wife, Danica, quickly wanted to make it clear that the unfortunate incident was not a result of drug or alcohol abuse.
Earlier today, Jason's family released another update on his health, stating that he experienced "brief reactive psychosis, an acute state brought on by the extreme exhaustion, stress and dehydration."