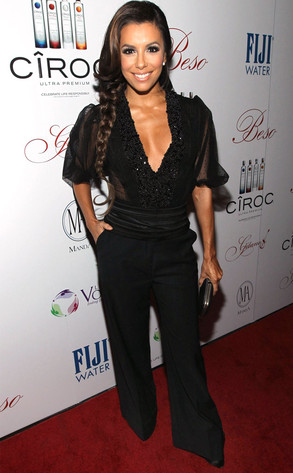 Mike Davis/WireImage
It's not all doom, gloom and lawsuits on Wisteria Lane: today, Desperate Housewives star Eva Longoria turns 37!
The actress took to Twitter to wish her "good friend" Will.i.Am a happy birthday, too, and thank her celebrity friends and fans from around the world for their well wishes.
"Happy Birthday to the beautiful @EvaLongoria," Kim Kardashian tweeted. "I LOVE YOU!"