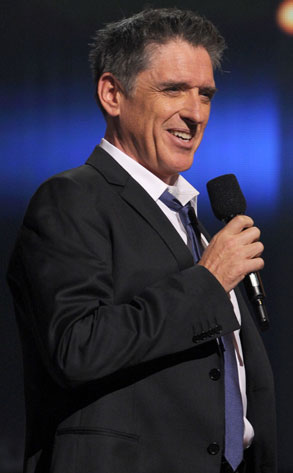 Kevin Winter/Getty Images
The laugh king of Scotland is heading home.
His local media may have blown the surprise, but just as photos of Craig Ferguson traipsing around his native Cumbernauld began surfacing online, CBS announced that the Late Late Show would indeed be filming a week of episodes from abroad.
"With the statute of limitations finally expiring, it seemed like a great time to go back," Ferguson joked.
Though filming now, the shows won't hit the airwaves until May 14. It's the second time Craig has gone for international laughs, having taken Le Late Late Show Avec Craig Ferguson to Paris last summer.
We can't wait for the inevitable Braveheart parody. Nothing gets the creative juices flowing like a little freeeeedom.