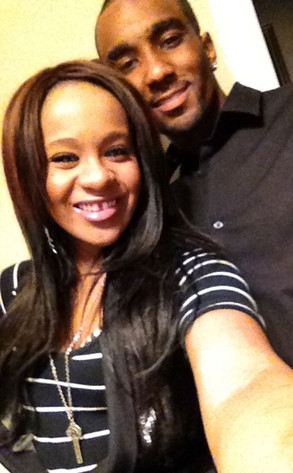 Twitter
Are they or aren't they?
That's the sizzling question hanging over Whitney Houston's daughter, Bobbi Kristina, and her "adopted brother," Nick Gordon, after intriguing reports popped up earlier this week that the two were an item.
(Le scandale? Not quite: They're not blood-related.)
Bobbi Kristina seemed to confirm the news when she initially tweeted, "I love sleeping with big brudder (: only person that helps my insomnia B!! Hah (:"
But is "big brudder" singing a different tune?