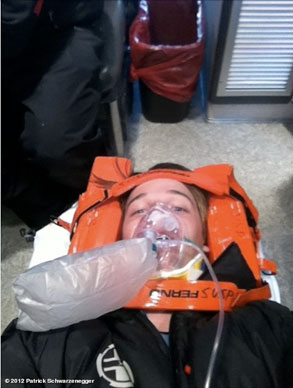 whosay.com/patrickschwarzenegger
Like father, like son.
Just a few months after Arnold Schwarzenegger took a nasty gash to the head on a movie set, his 18-year-old son was left cut and bruised following a ski accident in Sun Valley, Idaho.
Luckily however, Patrick, the son of Arnold and Maria Shriver, seems to be recovering quickly, even tweeting about the accident the day that it happened (just like his dear old dad).