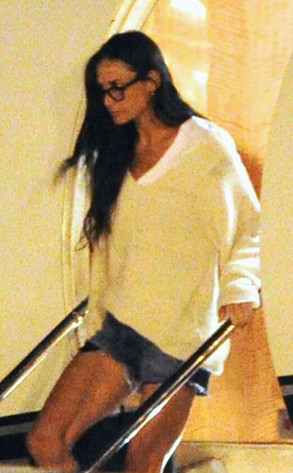 NATIONAL PHOTO GROUP
There's no place like home, sure. But after all Demi's Moore's been through these last few weeks, that homecoming should be especially sweet.
The embattled star arrived in Los Angeles last night on a private plane following a recuperative vacation in the Turks and Caicos Islands.
It's the first time the Margin Call actress has been spotted in public after her frightening January hospitalization that eventually left her seeking treatment.