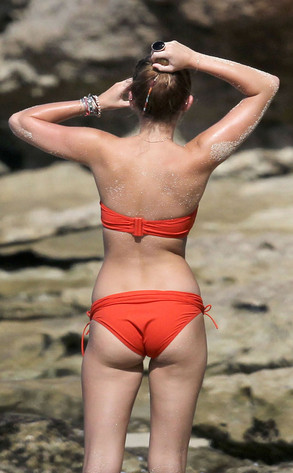 Flynet
Here's one hot wahine, showing off her enviable figure on vacation in Hawaii.
Think you know which celebrity slipped into a tiny red bikini (and flashed some serious cheek) for the holidays?
We'll even give you a hint. Kelly Osbourne's intimately acquainted with this butt. "Put it this way, it's even farted on me a few times," she told Joan Rivers on Friday night's show.