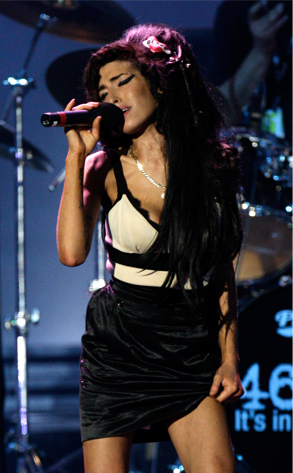 AP Photo/Edmond Terakopian
Here's a shocker: Amy Winehouse pulled out of a concert in Paris this weekend because she's too sick to perform.
The trouble-stricken Brit, who's been hospitalized twice since June, was too ill to make the trip from her home in London to the City of Lights for the Rock En Seine festival.
Her spokesman Chris Goodman told People, "It's nothing serious. It's just a normal illness – she hasn't visited a hospital or anything like that. She's at home in bed, just unable to sing."
The 24-year-old chanteuse is due to perform at next weekend's Bestival festival on England's Isle of Wight. Ticketholders, don't hold your breath...