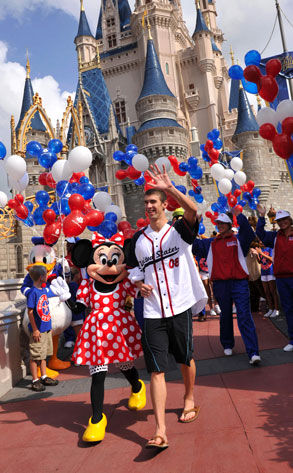 Gene Duncan
The Phelpsian frenzy shows no sign of slowing down.
When Michael Phelps shot an impromptu cameo for the new season of Entourage this week, the HBO comedy's fab four got a taste of what hanging out with the original Fab Four might have been like.
"It was like being in New York City with one of the Beatles," Kevin Connolly told E! News Friday about shooting a scene with the 14-time Olympic gold medalist, who's been the toast of seemingly every town since returning to the U.S. from Beijing.
"People were stopping in the streets and climbing up things to see him. They were going nuts. He's like a superstar."
"It was fun," albeit "pretty humbling," added the actor, whose hit HBO show has its fifth-season premiere Sept. 7.