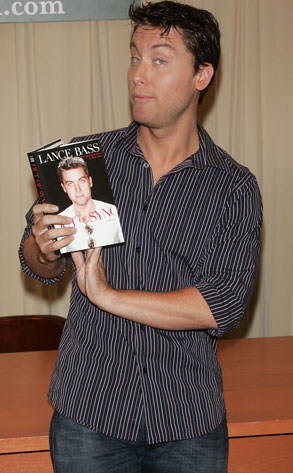 Jim Spellman/WireImage.com
Dear Ted:
Sorry to disagree with you on Lance Bass dancing with a male partner. If he did that, it would automatically put someone in the "male" role and someone in the "female" role. Someone has to lead, and in dance it is the male partner. So wouldn't that also be demeaning to a gay man—to be put in the female role? It's far more confusing than gay marriage, which should be a right, and I hope you don't waste a lot of time being insulted by it.
—Jasmolak
Dear 1 Step, 2 Step:
In a world full of girlie men like our state's governor, I hardly see why one man couldn't be dipped by another, if only for a dumbass reality job. It's show business, not Rosa Parks and the bus boycott.
Dear Ted:
What's the skinny on the presidential candidates? I'm studying both candidates from all angles. I happen to think what you know is pertinent to understanding their character. Thanks, you're fabulous.
—Terah
Dear Politically Correct:
Must say I was rootin' for my gal Hillary. We need an effin' Democrat in there, that's what I care about now. And how one looks in a tux, of course, and Obama takes the cake. McCain looks like a burrito in evening wear.