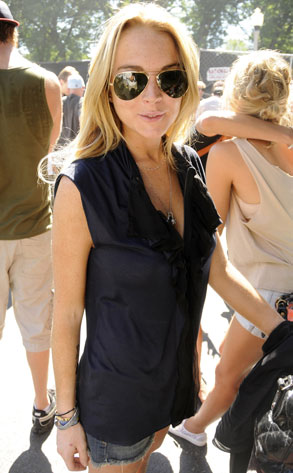 Kevin Mazur/WireImage.com
The Lohan family has suffered a loss.
Lindsay Lohan's paternal grandfather died Thursday after a battle with colon cancer, E! News has confirmed.
In an interview Tuesday, dad Michael Lohan told E! that his 73-year-old father's declining health as the "real reason" he wasn't making a big deal out of his recent engagement to longtime girlfriend Erin Muller.
And although arrangements surely have to be made, Michael still managed to use the opportunity to take another swipe at ex-wife Dina, who he has publicly accused of being a "two-face"—fretting about Lindsay's lifestyle around him and then acting as if everything is fine-and-dandy around their daughter.