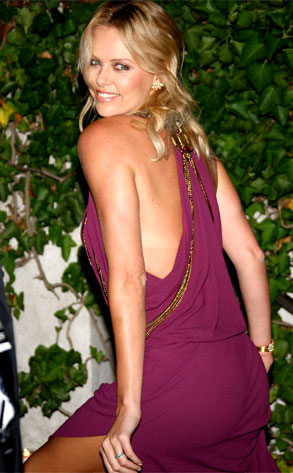 Vittorio Zunino Celotto/Getty Images
We've always said we'd follow Charlize Theron to the ends of the earth, but she seems to have taken us up on the offer.
Just days ago, she was adding some oomph to the stump speeches at the Democratic National Convention by talking up her beau Stuart Townsend's new film, Battle in Seattle, about the World Trade Organization riots in 1999.
But today, she turned up for a screening at the Venice Film Festival. Which, when you think about it, does makes sense for an actress. Here she is at the Guggenheim Museum for a documentary about the legendary designer Valentino. Want more? Check out our gallery below.
Politics, fashion, riots. She does it all. But where will she be next?