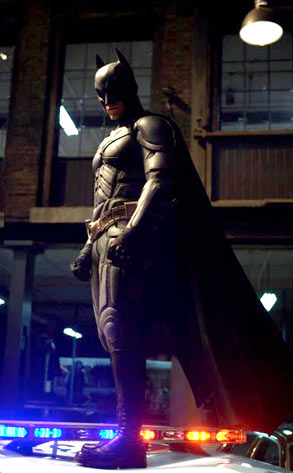 Warner Bros. Entertainment.com
Even Batman gets tired.
The Dark Knight grossed $986,453 yesterday, the first time the supreme summer blockbuster had failed to make at least $1 million in a single day.
The movie, already Hollywood's No. 2 all-time grosser at the domestic box office, is expected to rally this weekend, and bring its overall total to an epic $500 million.
Through Wednesday, its 41st day in release, The Dark Knight had grossed $492.7 million.
At the same point in its run in 1998, Titanic, Hollywood's reigning domestic champ, had grossed $280.2 million.
Any appearance that The Dark Knight is winning the race with Titanic, however, is deceiving.