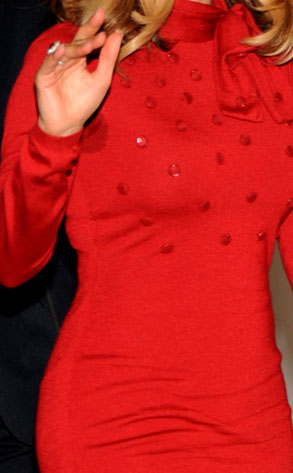 Splashnews.com
Here's a Hint: This celeb must have forgotten to bring her deodorant when she packed for Denver.
The new mom hit a party at the Democratic National Convention sporting some sweaty pits. But maybe she likes the new look—she has been working overtime to compete in a triathlon.
Think you know who's feeling the heat? Get the answer right here!