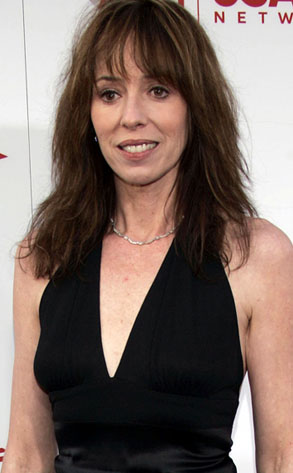 Lisa O'Connor/ZUMAPress.com
If Mackenzie Phillips isn't truly repentant for her drug bust yesterday, then she's a better actor than the world knew.
Despite visits from several bail bondsmen, as well as stepsister Bijou Phillips and Bijou's boyfriend Danny Masterson, the former One Day At a Time star is going on her second day in a Van Nuys jail cell on suspicion of possession of a controlled substance.
The 48-year-old actress-singer was brought to the facility Wednesday after admitting to officers she had a "drug problem"—and was found to be holding small amounts of both cocaine and heroin while trying to get through security at Los Angeles International Airport.
"She has not posted bail," an officer at the facility told E! News.