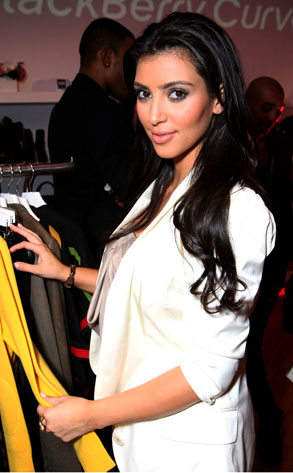 Alexandra Wyman/Getty Images
Kim Kardashian jetted back from promoting Disaster Movie in New York just in time to hit Verizon's launch party for the pink BlackBerry Curve. Guess the girl really loves her gadgets.
"I hate the iPhone because I can't type on it!" Kim dished on why she prefers BlackBerrys.
The Keeping Up With the Kardashians star was also happy to talk about her latest TV project, Dancing With the Stars.
But given the show's track record for sparking romance rumors, is boyfriend Reggie Bush worried about Kim getting physical with her partner, Mark Ballas?