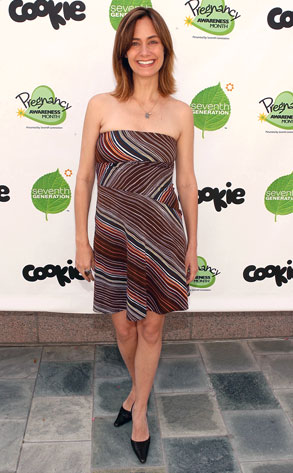 Jesse Grant/Getty Images
Leave it to a Numb3rs star to go forth and multiply.
Diane Farr, who plays hard-driving FBI Agent Megan Reeves on the CBS crime drama, and husband Seung Chung welcomed twin girls Wednesday at Los Angeles' Cedars-Sinai Medical Center.
Sawyer Lucia and Coco Trinity were born one minute apart and weighed in at 4 pounds, 12 ounces and 5 pounds, 14 ounces respectively. Both girls measured 19 inches long.