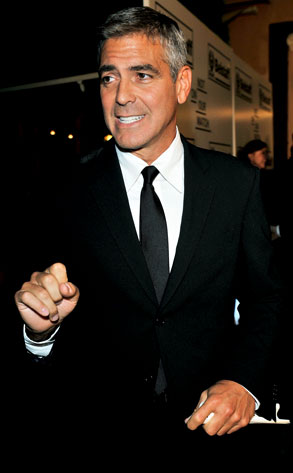 Pascal Le Segretain/Getty Images
George Clooney wants to be an Air head.
The Oscar winner is in talks to star in Up in the Air, the new feature from Juno director Jason Reitman about a corporate downsizer obsessed with racking up air miles.
The 47-year-old star would play a shallow management consultant who goes around firing people to cut costs for big business. But his dream is to collect 1 million frequent-flier miles and switch jobs to work for the mysterious MythTech.