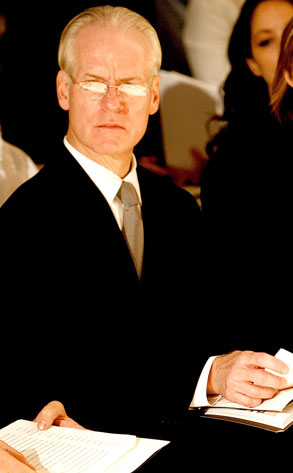 Joe Kohen/WireImage.com
Tim Gunn is out talking to everyone today—well, except us (what's up that, Tim?)—and he's got plenty to say.
Let's start with Us Weekly: Tim likes Michelle Obama's fashion choices over Cindy McCain's. "She epitomizes class and American style. She looks approachable." Meanwhile, Cindy, "with her button-down suits and blouses—looks like she's duct-taped."
All right, now it's People's turn. Apparently, he disapproves of Katie Holmes' pegged jeans. "I have to say, Katie Holmes has become so much more sophisticated in so many ways, but I think she's in a dip right now. I can't explain it." We can explain it—it's an acquired taste, and after a slow gossip month, Katie's jeans are pretty exciting.
And what does he think about a certain Disney Channel star? You gotta jump first...