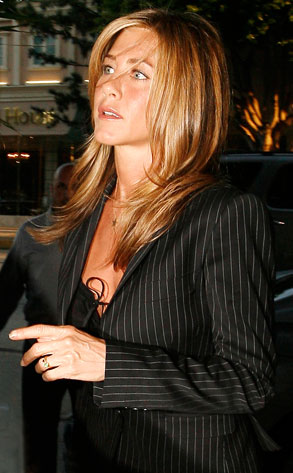 Fame Pictures
Is Woody Allen's Scarlett Johansson obsession sliding into a Friends fetish?
Perhaps, as Allen may be courting Jennifer Aniston for an upcoming film. Allen and Aniston, joined by his wife Soon Yi, were spotted dining at Beverly Hills staple Madeo last night.
There's speculation Allen may be interested in featuring Aniston in a forthcoming project, and E! News can confirm that Woody indeed has a new film brewing.
"It's top secret, we've barely heard anything," industry sources tell us. "But he's definitely writing it."