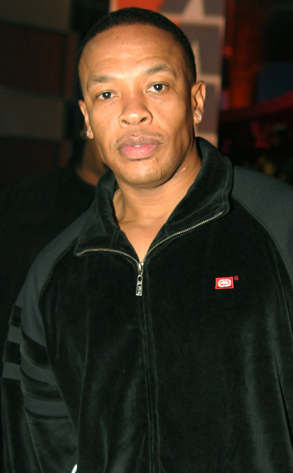 Johnny Nunez/Getty Images
The son of hip-hop icon Dr. Dre died at his home this weekend.
"Dr. Dre is mourning the loss of his son Andre Young Jr. Please respect his family's grief and privacy at this time," rep Lori Earl tells E! News.
The 20-year-old Andre was found unresponsive by his mother Saturday morning, after a night out with friends, police say.
The precise cause of death has yet to be determined, and likely won't be known for up to eight weeks, when the toxicology tests are completed.
An award-winning producer and musician, Dre has worked with many in the music industry, from his days with NWA to protégés Snoop Dogg and Eminem to Burt Bacharach.