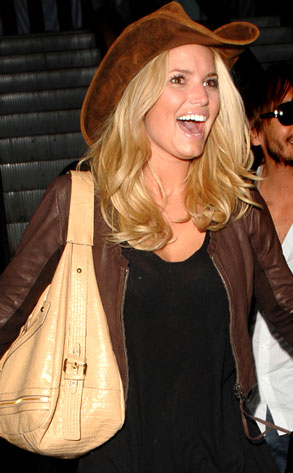 Gabo/Friolo/Bauergriffin.com
Jessica Simpson continues to follow in Carrie Underwood's footsteps.
Proving that she's really serious about this country thing, the 28-year-old Texan joined the Country Music Association last week, E! News has learned.
"She was very sweet and seemed happy to join the organization," a Simpson source said. "Being a member makes you part of the industry. It's great for networking. "
Along with SAG-style privileges, such as special-rate health insurance, her membership makes her a voting member of the CMA, meaning she could have a say in upcoming CMA Award nominations.